Even when piloting an Armored Core, Rubicon 3 is a deadly, unforgiving environment. Corporate exploitation and local resistance have transformed the planet into a patchwork of contaminated warzones—if you want to see all sides of this conflict, you'll need some help navigating both Rubicon itself and the web of subterfuge that obscures the planet's key players and factions.

Continuing our close partnership with FromSoftware, Future Press is proud to present the Official Game Guide for Armored Core VI—a premium 432-page hardback collector's edition. This is an uncompromisingly detailed companion guide that will bring rookie pilots up to speed while teaching even series veterans some new tricks.

Combat Training
Piloting an AC requires as much battlefield-specific knowledge as you can get your hands on. To truly get to grips with these complex machines, you'll need to learn the finer points of EN management, target acquisition, direct hits, ricochets and many other systems. We break everything down and provide full explanations of each of the 100+ specs that affect your performance.

Perfect Assembly
With a gigantic list of AC parts and upgrades to acquire and install, the wealth of options can overwhelm even experienced pilots. Each weapon and part comes with its own array of specs, and the potential for customization is almost endless. Learn exactly how every part works and gain the knowledge to build your ideal AC.

Mission Mastery
We've laid each of the game's 59 missions bare across 200 pages of step-by-step walkthroughs, with detailed maps showing optimal routes and anything of value clearly highlighted. Our recommended builds cater for all playstyles; whether you're sneakily scavenging or attempting a full-on assault, we'll get you through unscathed.

Enemy Intel
If you hope to outmaneuver corporate hit squads and go toe-to-toe with elite independent mercenaries, your survival will depend on knowing your opponent's capabilities. Learn their behavior, attacks and weaknesses then adjust your AC's loadout and tactics according to the battle at hand.

Bonus Content
For those who insist on true mastery, the book includes a dedicated 50-page S Rank guide featuring unique route maps and assembly recommendations. Detailed progression charts, combat and data log lists and a comprehensive Trophy/Achievement Guide will ensure you uncover all of Rubicon's mysteries.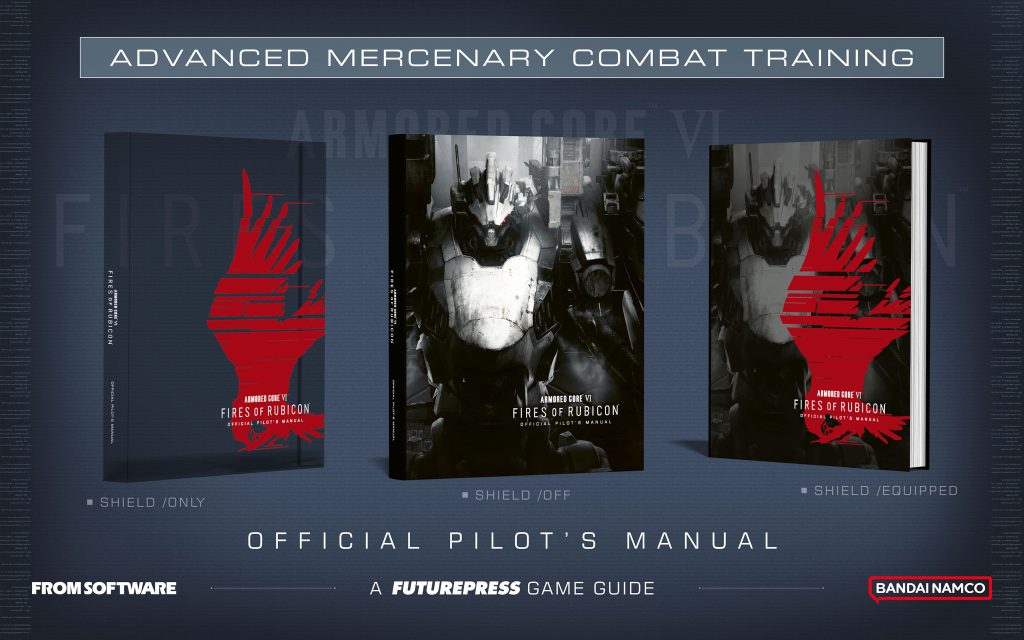 Pages 428
Format 11 x 8.5 inches / 28 x 22 cm
Platforms PlayStation 4, Xbox One, Xbox Series S/X, PlayStation 5, Microsoft Windows
Release Date November 2023
Price $ 44.99, £ 34.99, € 39.99
ISBN 9783869931272