October 13, 2022
Here's another update on the Elden Ring Books of Knowledge:

Volume I is almost here! English language copies will hit retailers in Europe next week, and US retailers will receive it in early November. German, French and Spanish editions will also be available at European retailers from the end of October.

We're still hard at work on Volume II and have made the tough decision to delay its release until early 2023. This is partly due to printing and shipping backlogs over the holiday period making it impossible to get the book to retailers in time for Christmas deliveries. But it's equally due to us wanting to ensure the highest quality product — we need a little more time for testing to include all there is to know at the point of publication, and to make the book accurate and useful long after its release. We'll update again as soon as we know Volume II's firm release date. We really do appreciate your continued patience and apologize for the long wait.
July 25, 2022
We've tried hard to keep the planned end of Summer release window, but we're sorry to say we need more time due to a combination of the current production and shipping circumstances and our own insistence on including every last detail we can into the books.

So we're sorry to announce that Volume I's release will be pushed back to late September in the UK and late October for the US and European language editions. We're hoping that Volume II will follow just a month later in all territories so that both books are available this year.

We're working tirelessly to make these the definitive books for this astounding game, and will provide another update if circumstances change. We'll be back in August, when we'll share some pages from Volume I with you. Thanks for all your patience!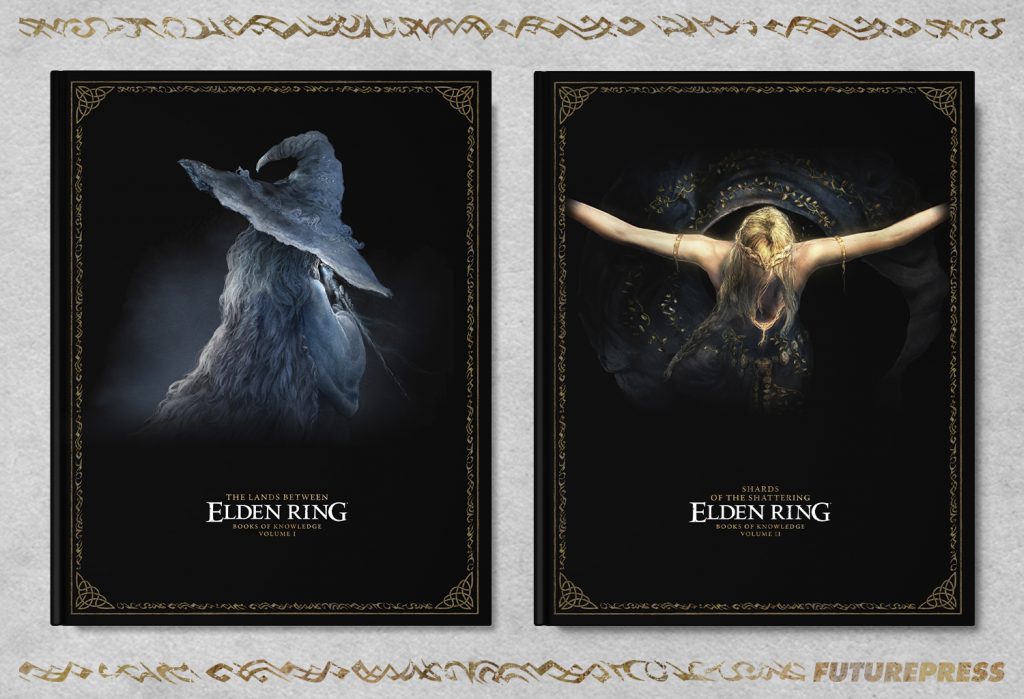 June 10, 2022
"Without guidance, without the strength of runes and without an invitation to the Roundtable Hold, you are fated, it seems, to die in obscurity. Luckily for you, however, there is one shining ray of hope…" –White Mask Varré

In The Lands Between, FromSoftware have created a world even more vast and filled with secrets than most will ever know. In its deepest caves and remotest mountain peaks lie treasures untold. Finding these places is difficult; plundering them all is a feat that few will accomplish. Fortunately, an unimpeachable source of reference is about to arrive.

Chronicling everything in a world this large is beyond the scope of any single book, however, and we at Future Press refuse to compromise on the quality of our products. We are, therefore, proud to present the Elden Ring – Books of Knowledge, Volumes I and II. A pair of books that, together, will form the definitive reference guide to this astounding world and its inhabitants.

Volume I: The Lands Between is a complete record of the overworld, dungeons and underworld in Elden Ring—no matter where you go, every inch is carefully mapped, its secrets laid bare. We present high level views of progression to reach the game's endings, alongside streamlined paths that highlight the places and details you're most likely to miss while exploring. NPC quests are clearly charted and each one is accompanied by key dialog. Finally, a dedicated lore section helps to piece together the game's enigmatic storyline.

No matter what manner of creature you encounter, it will be catalogued, dissected and analysed in Volume II: Shards of the Shattering. Thoroughly tested combat strategies help to overcome even the toughest of foes, from the lowliest of wretches to the Shardbearers themselves. Next, the arsenal of spells and equipment you can bring to bear against these foes is laid out and all stats and effects are explained in full. All this data is put to use to recommend truly optimal builds along with progression routes to obtain the ideal equipment.

Volume I: The Lands Between is aiming for release late summer, and Volume II: Shards of the Shattering will follow in fall 2022. Both books can be pre-ordered now. Due to the ongoing global manufacturing and logistic difficulties, we do encourage everyone to pre-order their copy early to avoid disappointment later.
May 04, 2022
It's hard to believe that we finished our work on Horizon Forbidden West in early March, yet the book is still not in your hands as we write this. Due to multiple delays in the printing and shipping process, we've had to correct the US publishing date to late May. European fans, meanwhile, will only have to wait until next Monday, since the book was printed in Europe. It's absolutely packed with behind-the-scenes information and stats from Guerrilla (all accurate to at least patch 1.11), and we can't wait for everyone to start receiving their copies.

We apologize for the delay and very much appreciate everyone's patience. We've been working hard to navigate the various global supply chain issues—unavailability of paper and long shipping times key among them—and we're hoping things will be smoother next time, though the uncertainty in the printing industry remains.

Speaking of next time, we've had another project in the making for quite a while and you'll be hearing about it very soon, so stay tuned!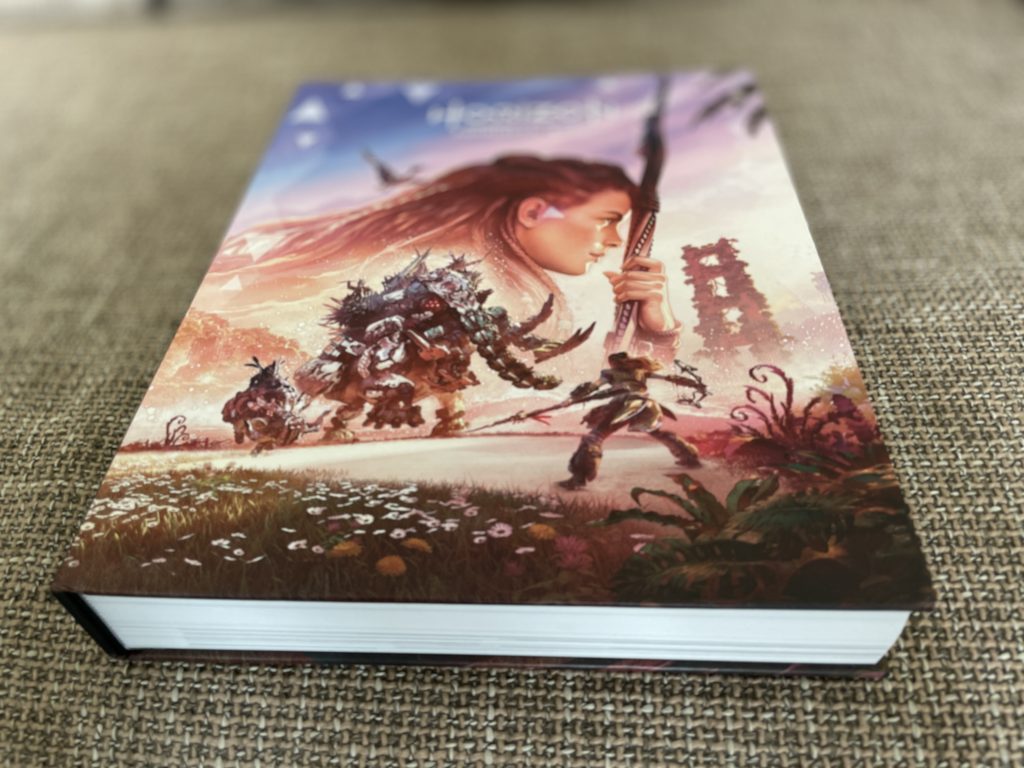 January 18, 2022
This PDF has been in the works for a very long time, and we're glad to finally be able to share it with you. This is the second update PDF for the Animal Crossing™: New Horizons' Official Companion Guide and covers all major additions and updates to the game since summer 2020.

You'll learn all about the new characters introduced during that time, including Luna, Gullivarrr and Pascal, all of whom bring unique new features to island life in addition to their loveable personalities. There are also lots of new Nook Miles Objectives to check out and you can read about the spookiest of all vegetables: the newly introduced Pumpkins that let you celebrate Halloween in style.

While you're browsing through these pages, we're already busy preparing the next PDF, covering everything that the recently released 2.0 Update brought to the game. We can't wait to present all the new features, so stay tuned!