May 04, 2022
It's hard to believe that we finished our work on Horizon Forbidden West in early March, yet the book is still not in your hands as we write this. Due to multiple delays in the printing and shipping process, we've had to correct the US publishing date to late May. European fans, meanwhile, will only have to wait until next Monday, since the book was printed in Europe. It's absolutely packed with behind-the-scenes information and stats from Guerrilla (all accurate to at least patch 1.11), and we can't wait for everyone to start receiving their copies.
We apologize for the delay and very much appreciate everyone's patience. We've been working hard to navigate the various global supply chain issues—unavailability of paper and long shipping times key among them—and we're hoping things will be smoother next time, though the uncertainty in the printing industry remains.
Speaking of next time, we've had another project in the making for quite a while and you'll be hearing about it very soon, so stay tuned!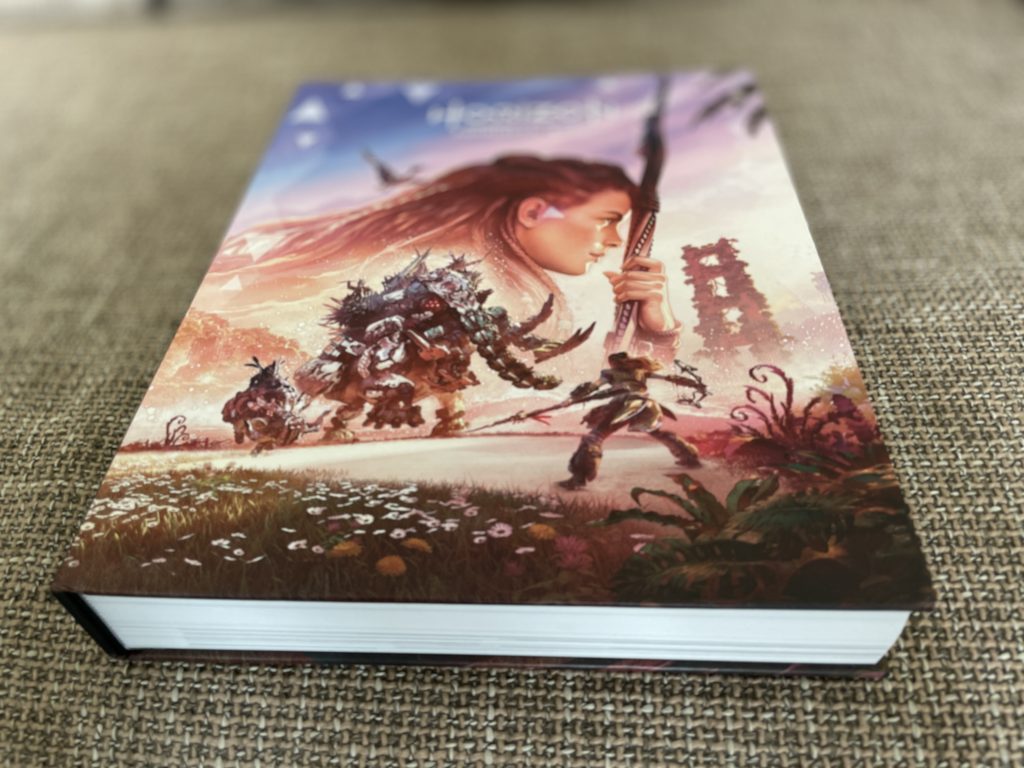 January 18, 2022
This PDF has been in the works for a very long time, and we're glad to finally be able to share it with you. This is the second update PDF for the Animal Crossing™: New Horizons' Official Companion Guide and covers all major additions and updates to the game since summer 2020.

You'll learn all about the new characters introduced during that time, including Luna, Gullivarrr and Pascal, all of whom bring unique new features to island life in addition to their loveable personalities. There are also lots of new Nook Miles Objectives to check out and you can read about the spookiest of all vegetables: the newly introduced Pumpkins that let you celebrate Halloween in style.

While you're browsing through these pages, we're already busy preparing the next PDF, covering everything that the recently released 2.0 Update brought to the game. We can't wait to present all the new features, so stay tuned!
December 12, 2021
It's early December already and past time for an update on the availability of our Age of Empires IV Official Companion Book. Pandemic-related supply and shipping issues are very hard to avoid, and have slowed the book's release across all territories. The book will now be available in the UK from the 17th December, while the German and French editions will be available from the end of December. Shipping is especially affected to the US, so unfortunately the book won't be on sale there until early January 2022. We've done all we can to minimize the delays, and we regret that fans of the game won't get the book in time for Christmas. We'll update again as soon as we have further news.
Age of Empires IV cover
August 31, 2021
We're proud to announce the Official Age of Empires IV Companion Book! A unique combination of game guide and art book, with over 400 pages of in-depth stats and tactical analysis combined with concept artwork and developer commentary. Printed in landscape format on premium art paper, it comes with four gorgeous art prints that showcase the work of renowned digital artist Craig Mullins. The book will be released in November 2021, and pre-orders are live right now at future-press.com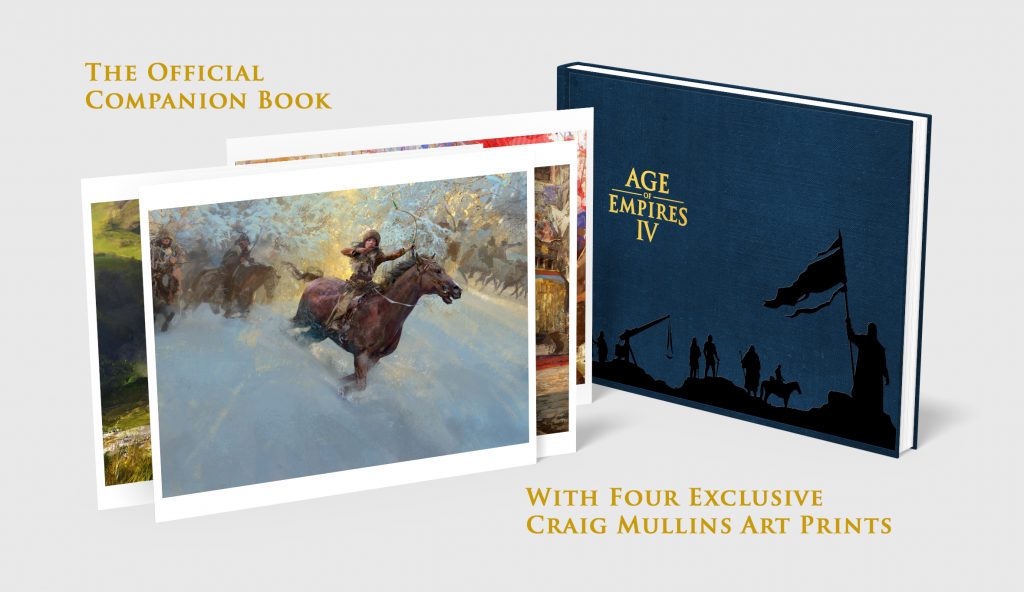 Age of Empires IV – The Official Companion Book
December 03, 2020
New consoles have arrived to help balance the dread and disruption of COVID, and we've been enjoying the delicious detail of Ori and the Will of the Wisps at 120fps and the deadly distraction of Demon's Souls… We have quite a few status updates to provide, so let's get started.

The Future Press Shop is Open: We'll start with our most exciting news: as you've probably noticed, we recently opened our online shop at future-press.com! All of our books will of course continue to be available from other retailers. Now though, you also have the option to buy them directly from us, which helps to support what we do and guarantees that the books will reach you in the best possible condition. With the shop being a brand-new endeavour for us we're still working out the kinks, so we really appreciate your understanding if it turns out there are some hiccups along the way.

Shipping Regions: The Future Press shop launched with shipping available to the US and EU countries. Since then, we've been busy with the logistics of adding further shipping destinations. Our Aussie friends will be very happy to hear that we've just added the option to ship books to Australia. We've also been investing a lot of effort into adding Canada to the list of countries we ship to. While we're not quite there yet, we expect to be sending books to Canadian addresses very soon indeed
Books Shipping Soon: The Art of Ori and the Will of the Wisps and our mammoth Horizon Zero Dawn Complete Edition guide are due for release in the holiday period. Both books should begin shipping from Amazon and our own warehouse in the US from next week. We failed to communicate the different release dates for EU and US versions of The Art of Ori and the Will of the Wisps when we put the pre-orders up, and we sincerely apologize for that, as well as for the slight delay. Many fans in Europe have already received their copies, since both books were printed in Europe and benefited from a much shorter travel time within the region.

The Art and Making of Control: Our epic collaboration with Remedy has been finished for quite some time now, but the pandemic has made print proofing (and the printing process in general) much slower and more difficult than anticipated. What's more, the printer needed more time than planned to ensure the books meet our desired quality. The upshot of all this is that the books won't be ready for pickup at the printer until just before Christmas. Since it's also being printed in Europe, and shipping over the new year period is also a lot slower than usual, we now expect the books to reach fans in mid- to late-January. We are very sorry for this month delay and thank you in advance for your patience! We'll provide an update on the exact dates for both the EU and US as soon we can.