October 16, 2020
After countless requests from you guys for another reprint of our Horizon Zero Dawn Collector's Edition Guide, we're very happy to announce the biggest book we've ever made, for one of our favorite games ever: Horizon Zero Dawn Complete Edition!
We've wanted to reprint our Horizon Zero Dawn guide for a long time and with the Complete Edition of the game being available now, we have carefully integrated all of the Frozen Wilds content into the book. It comes as a premium hardcover edition with a bookmark and an updated version of the original book's world map poster! This 832-page monster of a book is coming end of November 2020 and is available for pre-order now.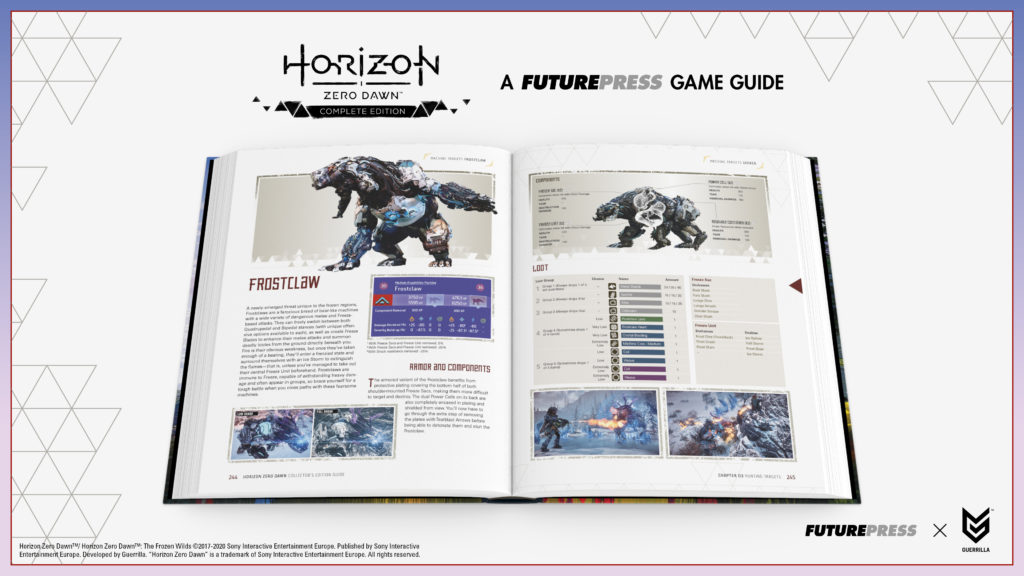 October 13, 2020
We're proud to announce The Art of Ori and the Will of the Wisps, a premium, landscape-format art book for one of the year's best games!
The Ori games have become true favorites of ours and a large part of that is due to the wonderful artistry of Moon Studios. This huge book is absolutely packed with over 500 pieces of concept art, sketches and storyboards, and each one is accompanied by commentary from the artists. We've gone behind the scenes with the game's artistic leads to include a long and detailed interview that provides real insight into how its stunning visuals were created.
The book will be released in November 2020, and you can pre-order at our brand new shop and through other online retailers very soon.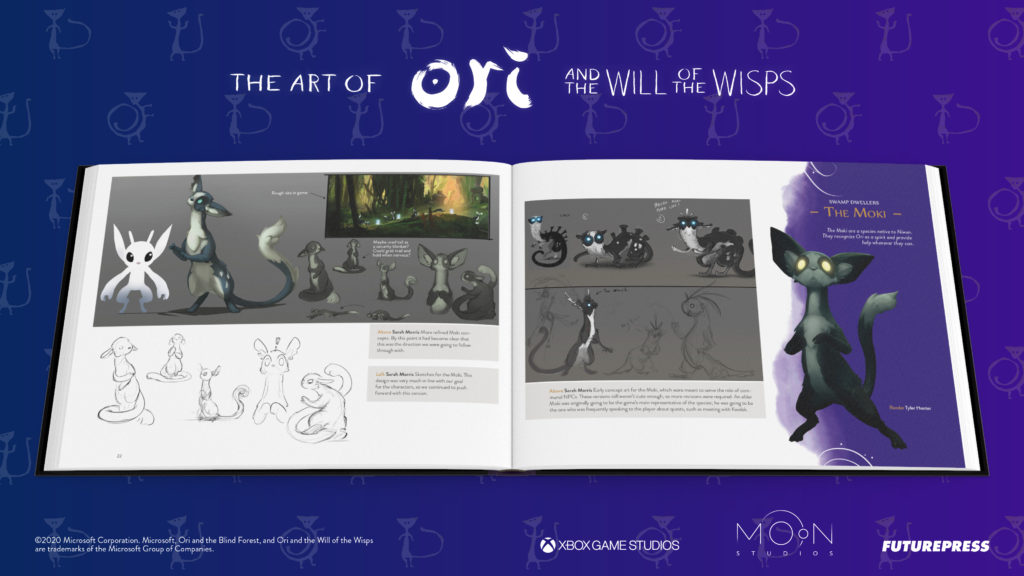 September 24, 2020
Remedy have long been one of our favorite studios, and they set a new benchmark with Control. Its brilliant third-person combat mechanics and staggering feats of world building add up to what we genuinely think is one of the most outstanding and singular games of recent times.
With both of its expansions now released, Future Press is proud to present The Art and Making of Control—a truly unique, limited edition companion book. We've put hundreds of hours into giving Remedy's award-winning art direction the treatment it deserves—concept art, sketches and renders are beautifully framed across almost 400 pages of in-depth, behind the scenes content. The book will be released holiday 2020 and is available for pre-order now at Amazon.com and can be ordered direct from future-press.com from late August. Pre-orders in other territories will also go live soon.
June 05, 2020
We've been wanting to provide a fresh update on the status of the Animal Crossing: New Horizons guide for a couple of weeks now, but the situation has been changing almost every day and we didn't want to provide any incorrect information to those waiting for their book to arrive. We completely understand the frustration with the delays, so we'll continue to provide as much clarity as possible.
Amazon US and Canada have received their first batch of books in early May, and we know that they've been trying to ship out all copies as fast as possible given the current situation. It's now certain that they will get most of their ordered stock next week, which means that all existing orders will be dispatched from next week to mid June. It's impossible for us to say when any individual order will be processed or delivered, because that's in Amazon's hands and we can't see their internal queues.
As for the UK and all other language editions in Europe, retailers have received new stock this week. We are working non-stop to get the book into everyone's hands as quickly as possible, and we'll provide another update as soon as the situation changes in any way. Thanks once again for your patience!
April 26, 2020
Europeans have been enjoying the book for some time (thanks for all the nice feedback!), and copies arrive in the US on April 30th, but it will then take day a few days until retailers receive them. All timings are still very fluid given the current situation, so we'd like to ask for your continued patience! To play it safe, we're setting the release date back to May 8 for now. This first batch will only cover pre-orders that came in early enough—the next batch is scheduled for end of May.
What's more, you will have seen (and probably already experienced) the great new content that Nintendo released this week. Many of you asked us what we plan to do to keep the book up-to-date. Well, we've decided to cover every new update with a small PDF in the same style as our physical book. This way, the combination between physical book and digital content keeps you perfectly informed. And since the PDFs use the same design and structure you're used to from the book, you'll find everything you need quick and easy. We'll post about it once the PDF is released, both here and on our social media channels.
And finally, the community calendar that we mention in the guide is in the works right now and will be ready for launch around the second week of May. Stay tuned!